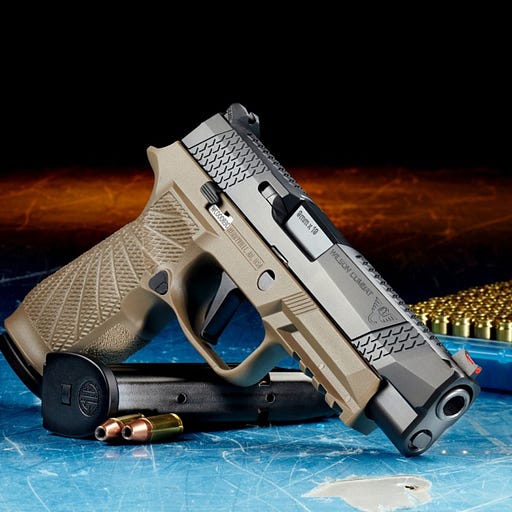 Aug 2, 2021 • 52M
John R. Lott on Gun Control Myths
Bob talks about the issues that affect our lives on a daily basis from a purely libertarian standpoint. He believes in small government, fewer taxes, and greater personal freedom.<br /><br />America has lost its way, but it cannot and does not need to be reinvented. Our founders were correct about their approach to government, as were John Locke, Adam Smith and the other great political philosophers who influenced them. The country's first principles are economic and social freedom, republicanism, the rule of law, and liberty. Bob believes we must take the best of our founding principles and work from them because a country without principles is just a landmass.
Rising violent crime rates in the United States has prompted a gun control push by the Biden administration and the Democratic Party. Biden has stated in a CNN town hall that he wants to target all "semi-automatic" guns – both rifles and pistols, which have the capacity **to hold more than 20 rounds. Because most firearms possess this capability, such an act would turn most law-abiding Americans into criminals. Naturally, Biden's remarks have generated significant controversy.

Here to discuss with me the Biden Administration's plans for gun control, the rationale (if any) behind them, and the reality behind guns and crime rates in America, is Dr. John R. Lott.

You may know Dr. Lott as the meticulous researcher and economist behind books like Gun Control Myths, More Guns, Less Crime, and The Bias Against Guns. He is a world-recognized expert on guns and crime, and founder of the Crime Prevention Research Center and has held various research and teaching positions, including at the University of Chicago, Yale, Wharton School of Business, the University of Pennsylvania, Stanford University, and Rice University.

John Lott was also the chief economist at the United States Sentencing Commission during 1988-89, and has published over 100 articles in peer-reviewed academic journals.

When it comes to guns, it's important to separate the stuff from the fluff. Get the facts, on the show of ideas, not attitude.