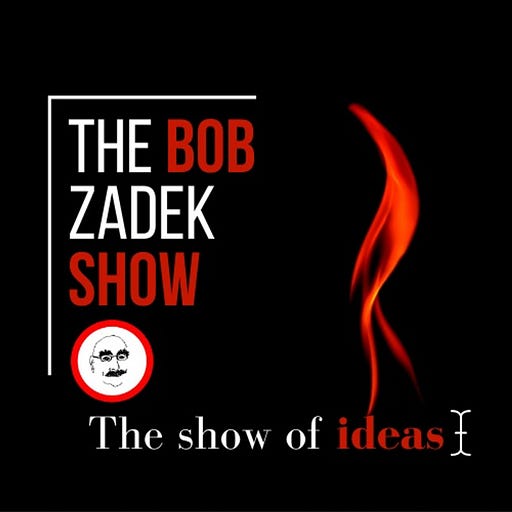 Jun 3, 2018 • 52M
Joel Engel on *Scorched Worth: A True Story of Destruction, Deceit, and Government Corruption*, 6/3
Bob talks about the issues that affect our lives on a daily basis from a purely libertarian standpoint. He believes in small government, fewer taxes, and greater personal freedom.<br /><br />America has lost its way, but it cannot and does not need to be reinvented. Our founders were correct about their approach to government, as were John Locke, Adam Smith and the other great political philosophers who influenced them. The country's first principles are economic and social freedom, republicanism, the rule of law, and liberty. Bob believes we must take the best of our founding principles and work from them because a country without principles is just a landmass.
Hollywood loves to dramatize stories involving corporate bad guys – lawyered up multinational behemoths who plunder the land just to make a buck. Bestselling author and screenwriter Joel Engel could have taken this well-worn path, and written another clear-cut good guys and bad guys story. However, his latest book – Scorched Worth: A True Story of Destruction, Deceit, and Government Corruption – flips the script. Engel tells of a 65,000-acre forest fire in the Sierra Nevadas in 2007 that led to the aggressive prosecution of Sierra Pacific Industries. After botching the investigation protocol, the Federal government accused SPI of starting the fire based on flimsy evidence. Through his painstaking journalistic probe, Engel uncovered malfeasance by government at each step, from the failure to detect the fire to the biased findings that implicated the lumber giant. It would have been easy to jump on the bandwagon in scapegoating SPI and its ultra-wealthy founder, Archie "Red" Emmerson. Instead, he reveals a portrait of a company that carefully followed the law while wisely stewarding national resources, and a government bureaucracy that didn't know when to quit.
Joel joined the show on Sunday 6/3 to unravel what would have resulted in one of the largest wrongful settlements in forestry history (if it weren't for those meddling kids).